Forging the New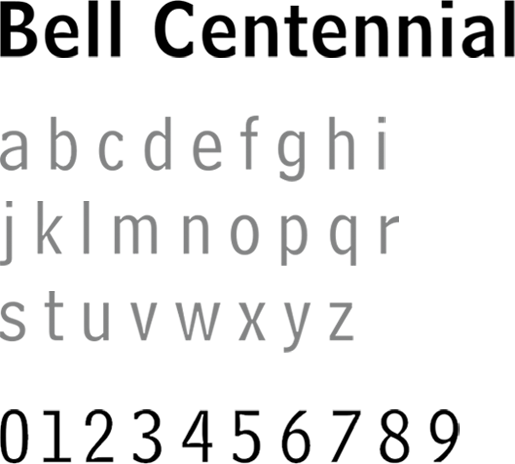 The new CRT technology allowed the same letters in different weights to occupy different widths – something which was not possible with old technology. This allowed Bell Centennial to have better hierarchy through different weights. Moreover, CRT required thicker strokes, which helped fight character erosion.
Matthew Carter was given the task of designing a typeface that had the modern look and feel of Helvetica, but had to be legible at sizes as small as 6pt. Carter took the decision of having extremely open forms to enhance legibility. Square cut terminals on letters with curved strokes further enhanced the open counters. Moreover, a large x-height made text highly readable at 6pt.

Letters were generously kerned to prevent ink from merging, and clear distinctions were made between characters that were similar – such as 5 and 6, or 3 and 8.
Arguably, Bell Centennial's most recognizable feature is its incorporation of ink traps. These were designed to compensate for the spreading of ink on the low quality paper – a phenomenon called dot gain.
Bell Centennial successfully allowed the printing of more text with less ink and paper. It stands as a fine example of a typeface successfully designed for a specific purpose.